Installing insulation is one of the most important things you can do to make your home comfortable and save yourself hundreds of dollars each year in heating and cooling costs. Even if you know you need it, how do you choose between all the different types of insulation?
In this article, we'll take a look at the five most popular types of insulation for homeowners, what they each offer, and which homes (or rooms in your home) they work best in.
A Quick Note on R-Value
Before you dive into the different types of insulation, you'll need to know what R-value is. The R-value measures the absolute thermal resistance of a piece of insulation. This is the maximum heat flow the material can block from entering your home. For insulation, it typically ranges from R13 to R60. The higher the value, the more insulative the material.
The U.S. Department of Energy provides minimum R-value guidelines for different parts of the country. Check the R-value recommendations for your zone to help you find the general range you should be looking in. The recommendations are based on improving energy efficiency in your home and the chart gives you specific recommendations for different parts of your home.
Blanket Insulation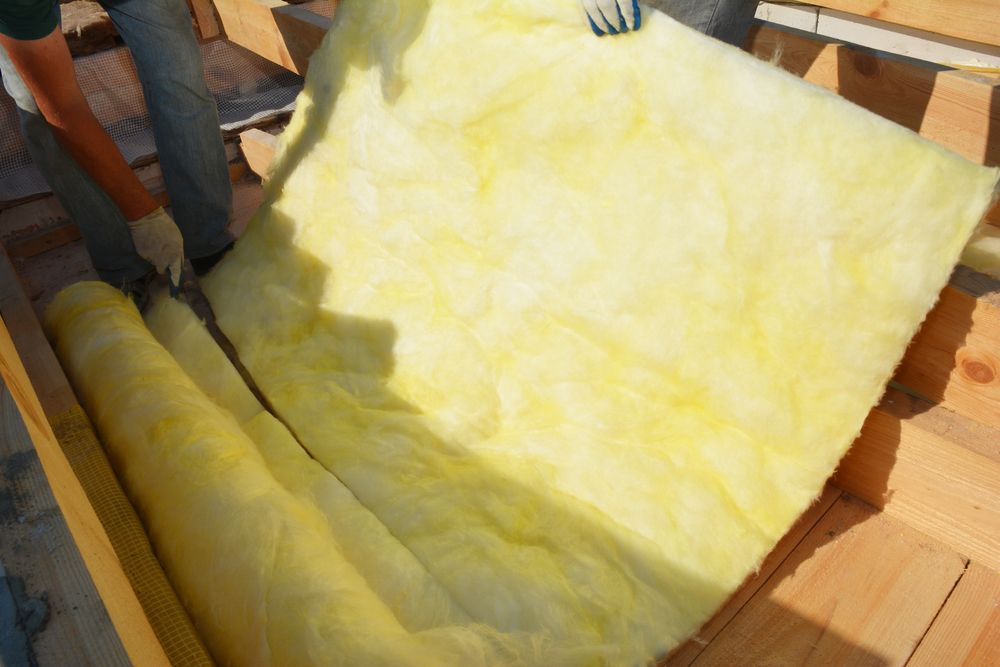 Blanket insulation, which comes in either batts or rolls, is the most common insulation found in homes across the United States. The medium density material is an inexpensive option favored by both budget-conscious homeowners and DIY renovators. Typically made from fiberglass, blanket insulation comes in a wide range of thicknesses, making it a versatile choice for all climates and homes.
It offers R-values between R2.9 and R3.8 per inch which makes it better for homes or areas that don't need strong insulation. To get higher R-values, you would need extremely thick layers of blanket insulation which may not fit in your walls. Compressing it to force it will breakdown the material, lowering the R-value.
For higher R-values, it makes more sense to choose a denser option like spray foam or foam board.
Best For:
Homes in zones 1-3
Floors and ceilings
Crawl spaces
Foundation walls
Walls that have no obstructions
Pro Tip: Fiberglass blanket insulation is a major lung and skin irritant. Always wear a mask, protective eyewear, and long sleeves with pants when installing it.

Spray Foam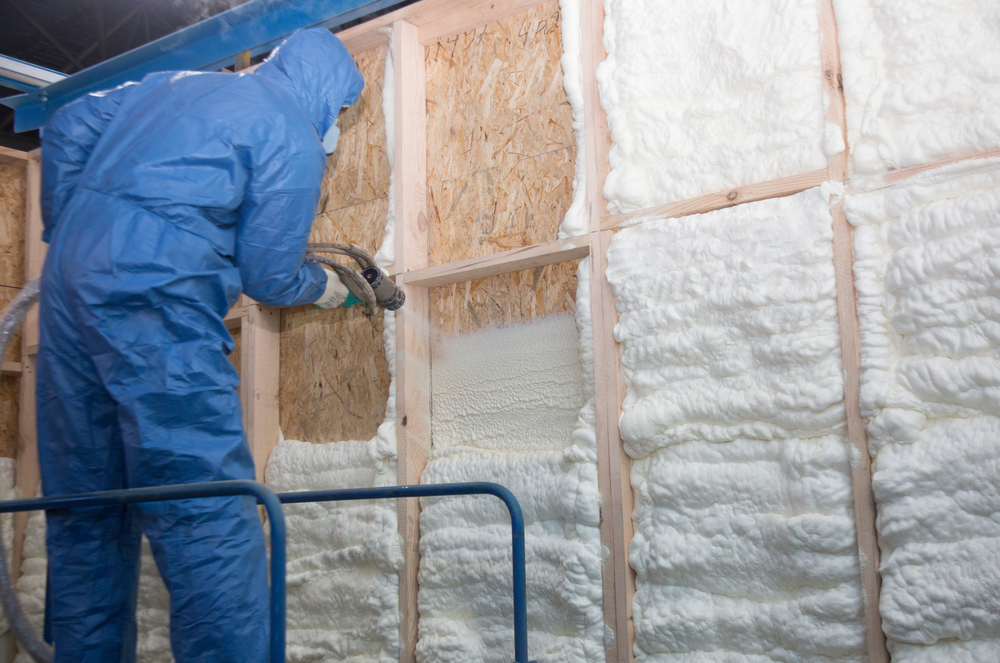 At R6.2 per inch, closed-cell spray foam is the densest insulation on the market for homeowners. This newer type of insulation is appearing in more and more homes, especially in colder climates where strong insulation is a necessity.
Because of its density, you can get much higher R-values without nearly as much material so it can be applied in tight spaces and areas where thicker insulation might not work. Moreover, because it goes on as a spray, it's better at sealing leaks or gaps in the wall that a piece of blanket batt or foam board might leave exposed.
If you're on a tight budget but still want to invest in quality, you can opt for a slightly less dense open-cell foam. You lose some R-value, but you keep the durability and quality.
Both options will probably require a professional. Getting an even and complete layer is tricky if you've never done it before. If you need a high-density option that's easier to DIY, you might do better with foam boards or panels.
Best For:
Homes in all zones
Adding insulation to existing finished areas
Tight spaces and irregularly shaped areas
Walls that have obstructions
Attic floors
Blown-In Insulation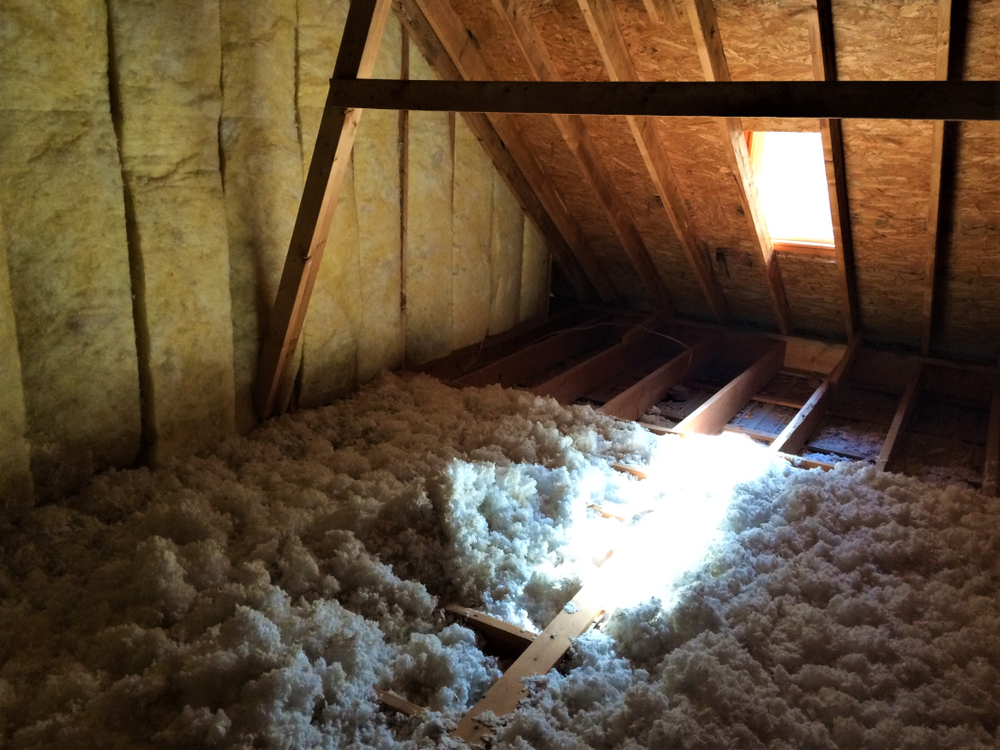 Like blanket insulation, blown-in insulation is usually made from fiberglass. The key difference is that the material is loose instead of packed between sheets. This makes it easier to apply to tight spaces or irregular areas than blanket batts or foam boards. However, the loose fill form also makes it one of the least dense options, with an R-value of just R2.2.
It's more DIY friendly than spray foam and makes a great option for refilling spaces with old or degraded insulation. However, for colder climates, it's hard to get the level of insulation you need with such a lightweight material.
Best For:
Homes in zones 1-3
Adding insulation to existing finished areas
Walls that have obstructions
Tight spaces and irregularly shaped areas
Attic floors
Foam Board or Panels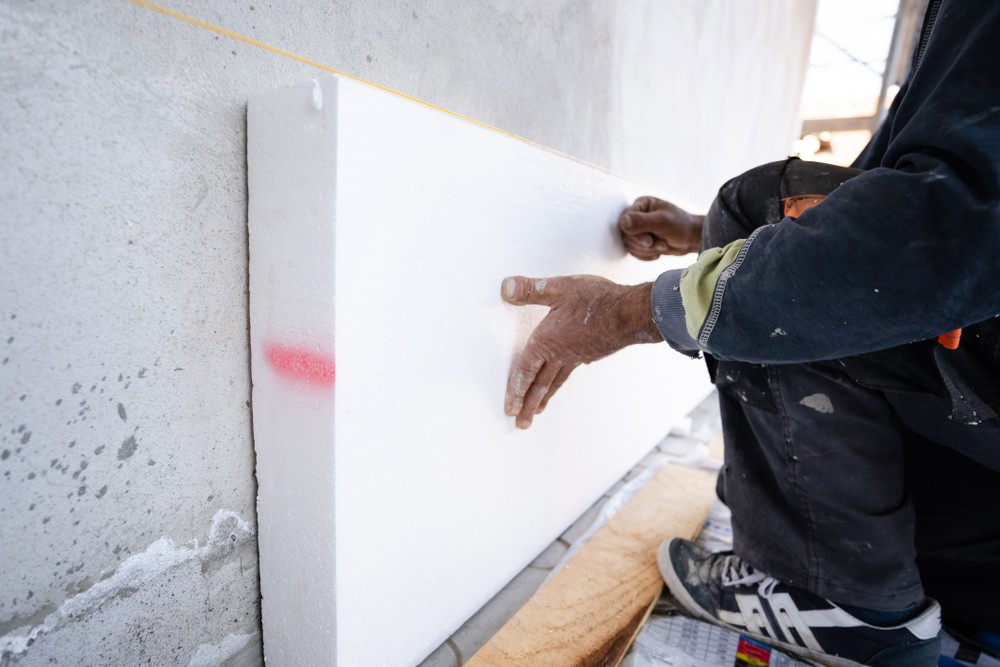 Foam boards are a great middle ground between blanket insulation and spray foam. They're as easy to install as blanket batts and almost as budget friendly. Meanwhile, they have an R-value of between R4 to R6.5 per inch, depending on the type of foam, which makes them a worthy contender against spray foam.
The board or panel design makes them less suited to tricky installations like irregular areas or walls with pipes and obstructions. They are also a touch more flammable and less waterproof than fiberglass.
If you use it for interior walls, you need to cover it with gypsum board or a similar material to fireproof your home. For exterior walls, cover it with a weatherproof material.
Best For:
Homes in all zones
Unfinished areas
Foundation walls
Floors and ceilings
Roofs
Reflective or Radiant Barrier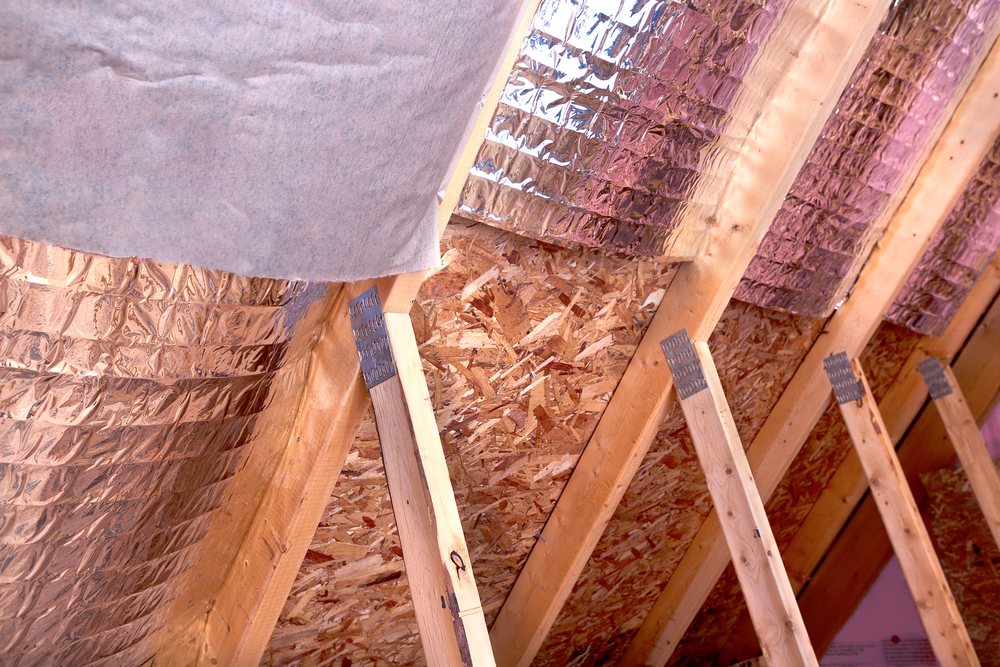 While the other types of insulation on this list use the power of their density to block heat from passing through, reflective barriers work a little differently. Instead of resisting heat flow, it reflects the heat away from the house.
The advantage here is that heat doesn't build up in the insulation, eventually passing through when the temperature exceeds its R-value.  It works best in roofs and unfinished walls where it can block heat from outside most effectively.
For sunny climates, it's a necessity. A radiant barrier in your roof, where most heat enters the room, will reflect the majority of that heat away, keeping your home much cooler. In cooler climates, however, it's unlikely to offer enough insulation. It's great at keeping heat away from the house, but less effective at trapping heat inside.
While it may not be enough insulation by itself, it's very budget-friendly and probably the easiest one to install. Although, it's easier to install in unfinished home since it does its best work when facing an exterior wall. If you have an unfinished attic, it's worth spending a few bucks and a weekend putting up some radiant barriers to block out more heat this summer.
Best For:
Homes in zone 1
Unfinished walls
Roofs
Ceilings
Choosing the Right Type of Insulation
If you're on a tight budget and this is a DIY project, you might do best with easy-to-install blanket batts or blown-in insulation. For those with more wiggle room in their finances, springing for spray foam offers the best results but isn't nearly as DIY friendly. For warmer climates, you might need radiant barrier insulation, at least in the roof, while cooler climates should probably get foam board to insulate basements and floors.
Take time to do your research because making the right choice now will impact your home for decades. In the end, you might end up deciding you need different types of insulation for different parts of your home.