You might think that ceilings aren't an important consideration when deciding on design aspects of your future home —but you'd be wrong.
The truth is, ceilings play a crucial role not only in the design of your space, but also in the general comfort that you will feel within the four walls of your dwelling. Thus, choosing the right type of ceiling for your precise needs is just as important as anything else during the construction or renovation of your home.
But how exactly do you choose which one is the right ceiling for you? If you've already begun your search, you'd know that there's an unexpectedly wide range to choose from, and it can easily become overwhelming. Luckily, this article will explain why ceilings are important and outline the most common types of ceilings in the market right now.
What Are Ceilings For?
Out of sight, out of mind —or so the old adage goes. This probably explains why we don't notice ceilings as much as other interior design components. After all, the ceiling is perhaps one of the last places that visitors look at when entering a house.
Nevertheless, ceilings play a lot of important roles in our home. How those roles are carried out is important to consider when choosing the right kind of ceiling for your space. In this section, we'll tell you exactly what those roles are.
Aesthetics
Designers use the term "the fifth wall" when referring to the ceiling —and for good reason.
The ceiling is expansive, and it's the natural ending point of our gaze when we enter the room. A flat ceiling is well and good, but adding colors, textures, shapes, and structures will add dynamic elements to your space.
One can evoke a mood and create an atmosphere with the right type ceiling in the right place, and even make it the highlight of the room —just look at what can be done with vaulted and coffered ceilings, for instance. Therefore, if you want your dwelling to be aesthetically pleasing, the ceiling is an important design consideration.
Acoustics
We often don't think about it, but ceilings are one of the main factors that influence the acoustics of a space.
That large, flat plane is the ideal place for sound to reflect, and you have to consider this when choosing the kind of ceiling you want. Sometimes, you want sounds to be reflected clearly, such as in a home office or the living room. Other times, you'd want the sounds to be absorbed and hushed, such as in a bedroom or a library. If you live in an apartment, your ceiling could also be the only means of insulating against the possible noise coming from your upstairs neighbors.
If there's a certain sound you're going for (or trying to prevent), you should change the style and properties of your ceiling to meet these needs.
Storage
The ceiling is the perfect place to hide electrical wires, air ducts, and water pipes so that they don't interfere with the aesthetics of the actual room.
A ceiling needs to be designed based on the objects that may be hidden behind it. For instance, there are exposed ceilings that hide nothing at all. Meanwhile, recessed or false ceilings are there to completely hide immovable fixtures. As we mentioned, different ceiling types cater to different needs.
Insulation
If your ceiling covers a roof, then it's likely the area where the heat rises to during winter and where the heat comes in from during summer. Not only can it be uncomfortable, but it can also be a huge drain on your resources if not insulated properly. After all, turning on air-conditioning or heating in a room that's not properly insulated means that your AC or heater will have to work extra hard to cool or heat the entire place. In other words, the ceiling should be one of the primary considerations when applying much-needed thermal insulation.
Top 10 Most Common Types of Ceilings
Ceilings are not just a decorative choice, they're also a crucial structural consideration when creating or renovating your new home. No matter the type of ceiling that you choose, it has to be in line with the needs of the space that you're building it for. Thus, it's important to understand the types of ceilings out there, how they look, their structural advantages, and how we can use them to our benefit.
In this section, we've chosen ten of the most common ceiling types to assist you in designing your next project.
1. Conventional Ceiling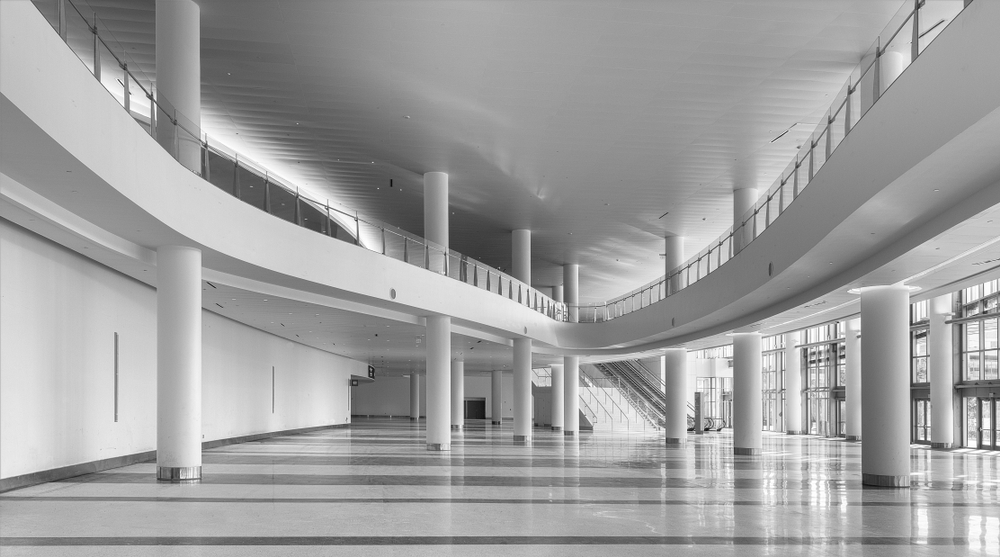 This is the shape and structure that we most commonly associate with ceilings: a flat, wide space.
This type of ceiling is easy to do, leaves you open for customization, and isn't hard on your budget. It can also easily hide wirings and cables above, if the space and structure permits.
Most conventional ceilings are eight feet high, but you can customize them to be nine feet or even higher. It's often painted with a matte finish, typically with color the same as the walls, or even lighter. This is because a lighter-colored ceiling can instantly brighten up a space.
2. Tray Ceilings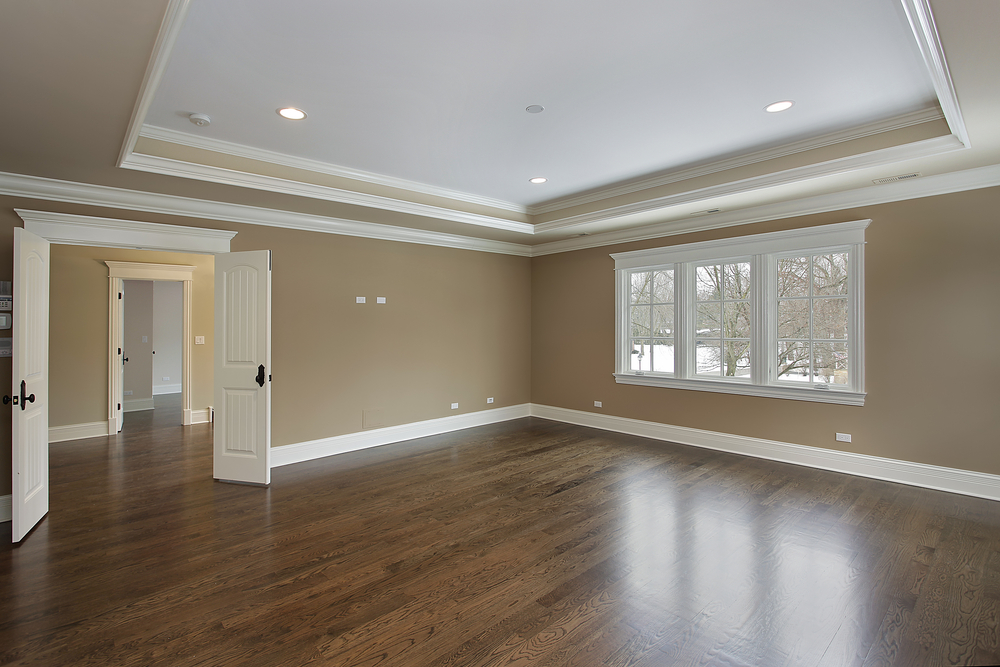 Tray ceilings are conventional ceilings with slightly more interesting features. Instead of a completely flat surface, tray ceilings have a recession of about six inches, and can be either angled, vertical, or something else.
Tray ceilings offer a variety of customization options. Lighting can be incorporated, the shape of the recession can be modified to suit a certain aesthetic, and they can have different molding options. This type of ceiling can be a subtle, yet interesting focal point of a room, and many builders are starting to incorporate this design as a standard in custom homes.
3. Coffered Ceilings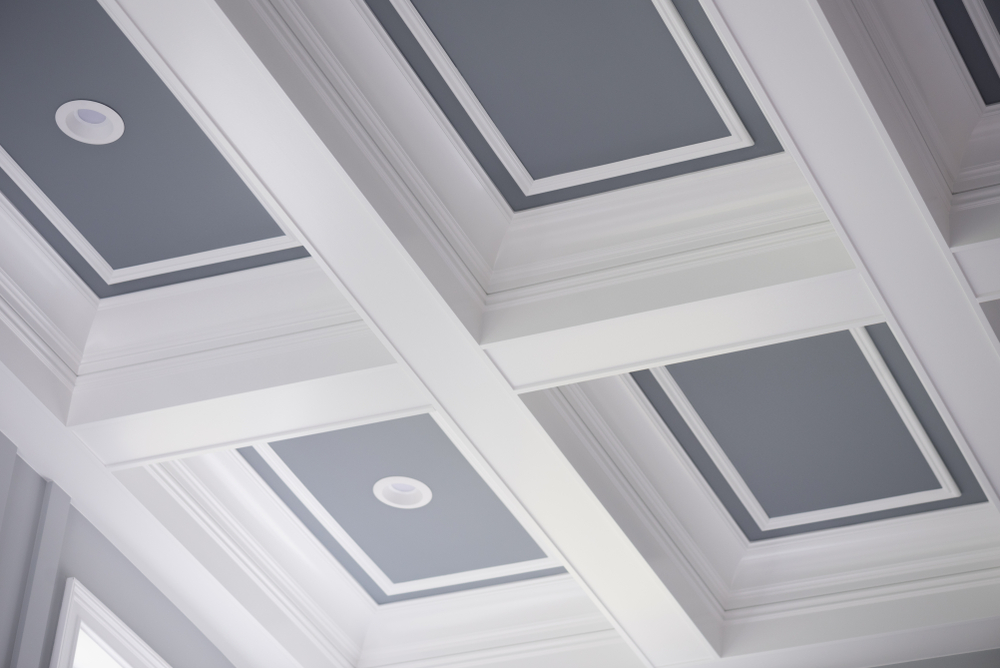 While tray ceilings have one recession that is the focal point of the ceiling, coffered ceilings are made entirely of recessed, square, or rectangular ceiling panels. The paneling's trims, moldings, and color can be modified to taste.
This type of ceiling has a long and interesting history, and modern twists have kept the style alive even today. It adds a luxurious element to the room and also improves acoustics to some extent.
However, the special recessed panels and installation come at a premium, and the extravagant style will restrict lighting choices as well. Its abundance of design elements also tends to make a small room feel crowded.
4. Exposed Ceilings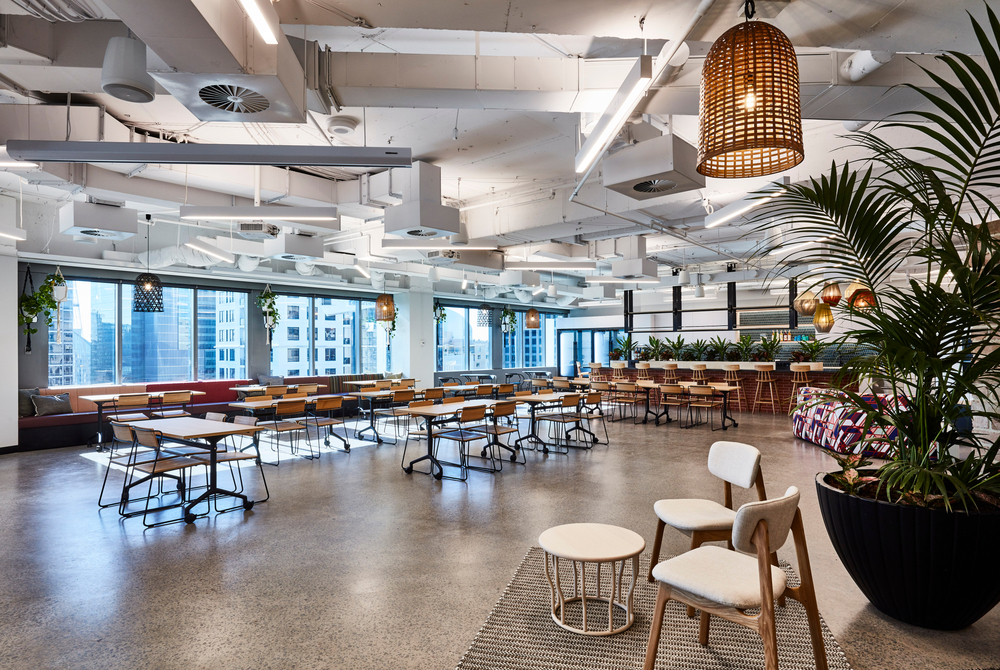 Sometimes, you don't want to hide the structure and interior of a ceiling —it can add interest or appeal to a place.
Old buildings may want to expose wooden beams or brickwork so that the history of the place is highlighted. Rustic or industrial-themed homes may want to expose beams, pipework, and ductwork to create the right atmosphere in the space.
This is where exposed ceilings shine, as, true to their name, they don't hide anything, and instead highlight what is normally covered up.
5. Beam Ceilings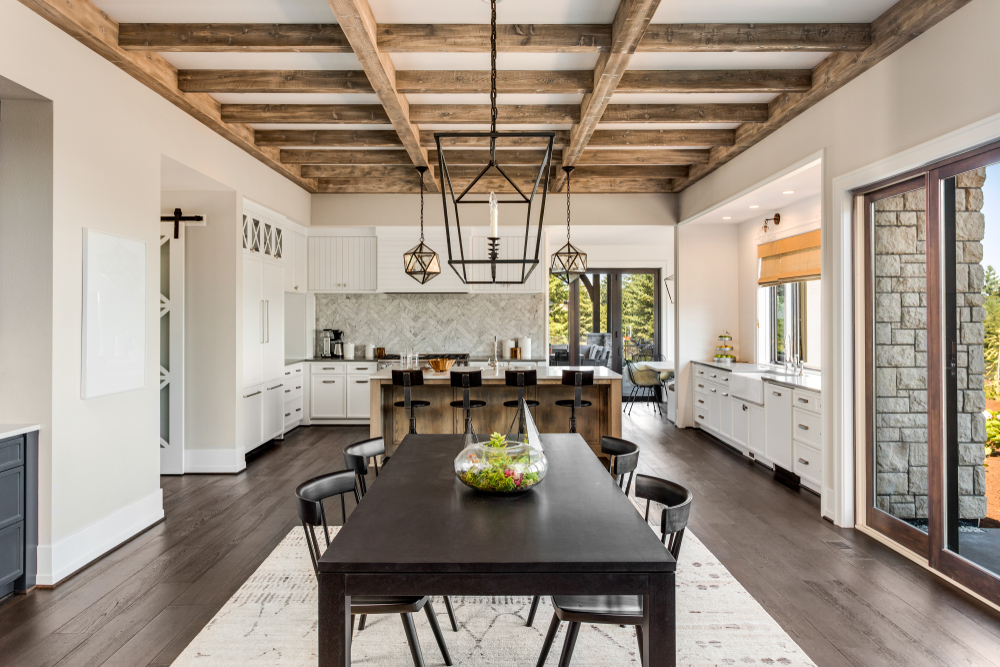 Beam ceilings are a kind of exposed ceiling that specifically highlights the presence of a beam. It's typically used in high-ceilinged rooms because it could make the space feel smaller when used in a low-ceilinged room.
This type of ceiling is seeing a rise in popularity in modern times, and its customizability is one of the reasons why. The design possibilities are endless in terms of the beam materials, trims, and even moldings that can be attached to the beams.
But although beam ceilings offer a lot of positives, they also have disadvantages. One of them is making a high-ceilinged room feel more imposing. They also tend to increase air conditioning and space heating costs.
6. Vaulted Ceilings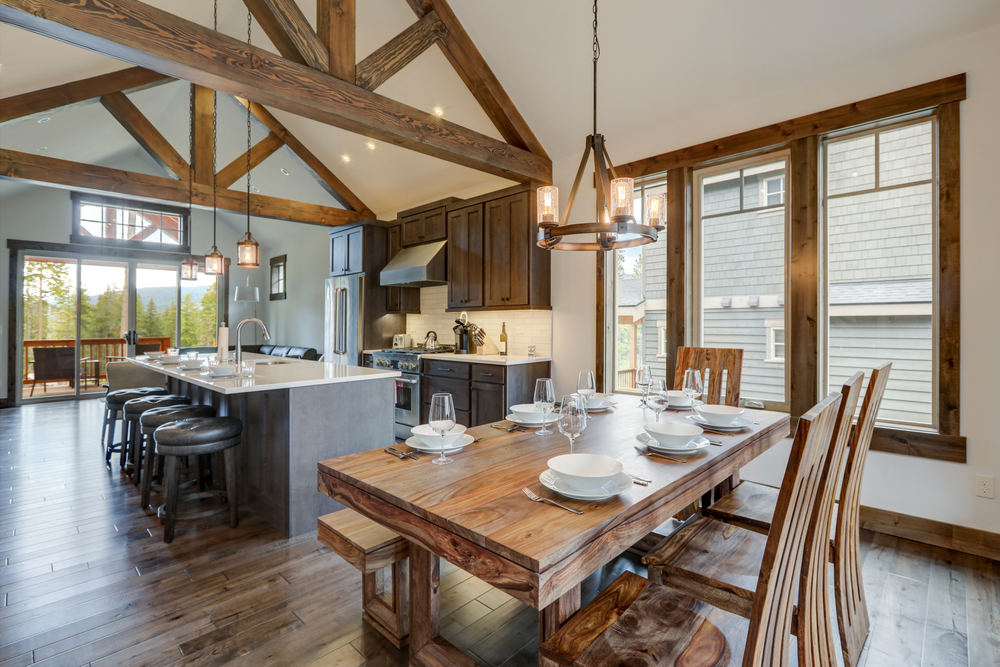 Also called "cathedral ceilings," vaulted ceilings serve a more decorative function than the previous types of ceilings.
A cathedral or vaulted ceiling is one that slants up to a point and is used to greatly expand the space of a room. Such a ceiling typically rises to more than 15 feet high and will expose rafters and other supports, providing avenues for further customization.
Vaulted ceilings are seeing a resurgence in modern dwellings, being used in living rooms and bedrooms to give an airy spaciousness. It is, however, easier and more practical to use on top floors, where there's only the roof above.
7. Domed Ceilings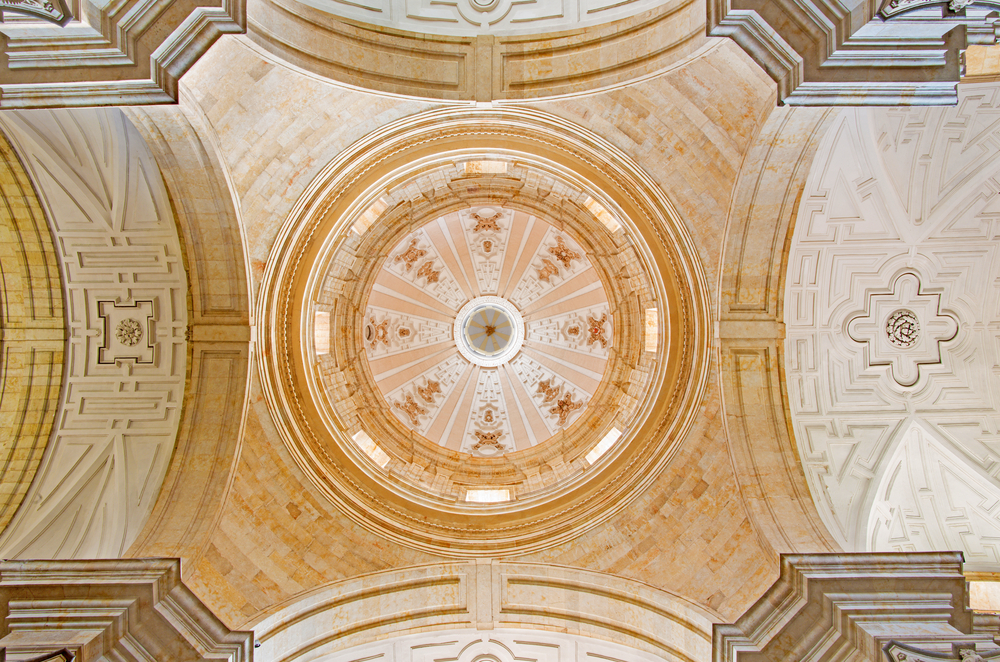 Think of a vaulted ceiling, but in a circular area with the curve arching up to a single point in the center of a dome, exposing rafters and other supports. That's what you'd call a domed ceiling.
Domed ceilings have a long history, from being used in the St. Paul's Cathedral to the United States Capitol Building.
This type of ceiling expands the space and draws the eye upward, making the ceiling the natural focal point of a room. Thus, it's a good place for lighting, mosaics, or artwork to be hung. In houses, this type of ceiling is often used in traditional gazebos and bedrooms as an accent feature.
8. Cove Ceilings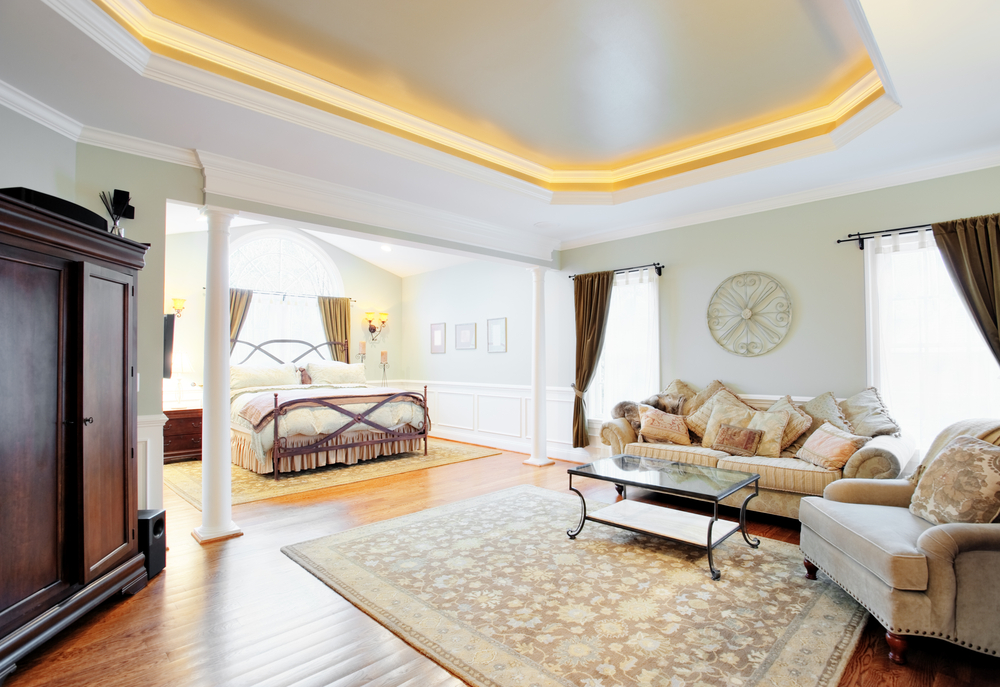 Cove ceilings serve quite like a frame for the actual ceiling. It appears quite like a tray ceilings , but while tray ceilings consist of a single deep recess on the surface, cove ceilings look as if the edges of the ceiling are seamlessly curving and melding with the four walls of the space.
Angular cove ceilings are also becoming popular, incorporating modern elements with the same principle. With such a ceiling, one can easily incorporate dramatic lighting to add ambiance and interest to the room.
9. Dropped Ceilings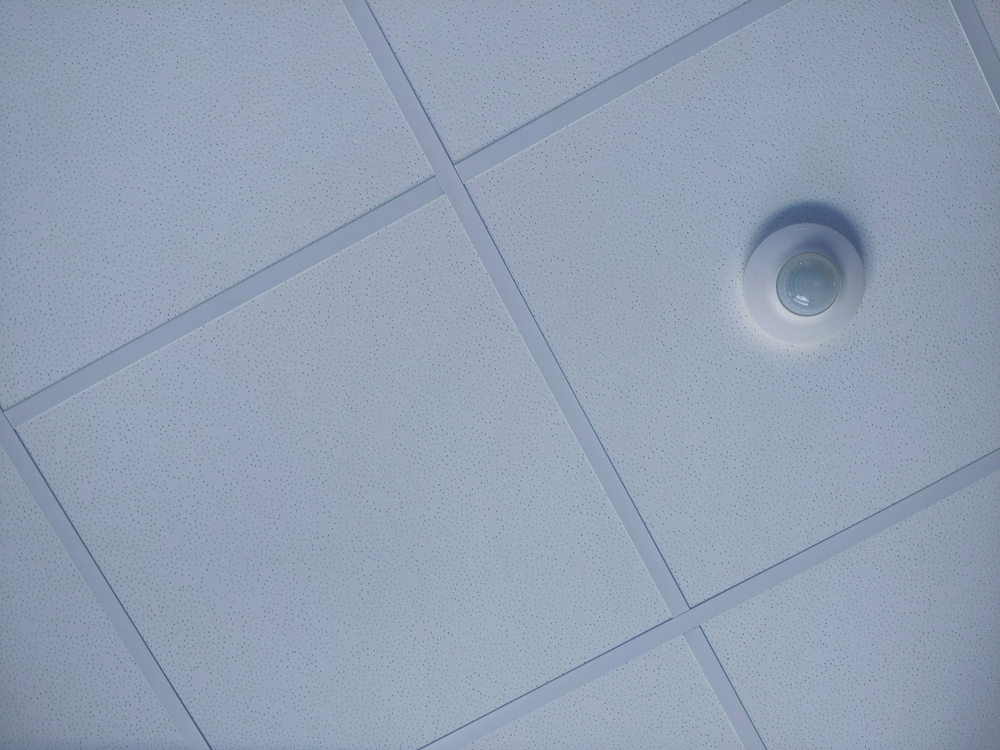 If something outside of the building's true ceiling needs to be hidden, then you're most likely going to have to hide it with a dropped ceiling. Also called false or suspended ceilings, this type of ceiling is used most often in commercial spaces and basements.
Dropped ceilings consist of metal grids that hold up tiles, which can be made out of different things, such as cork, tin, fiberglass, and even plastic. The tiles can easily be slipped in and out of the grids in case they need replacement. They can also easily accommodate lighting.
However, dropped ceilings consume a lot more space, so you have to measure the height of your actual ceiling to see if it's high enough to incorporate one.
10. Tin Ceilings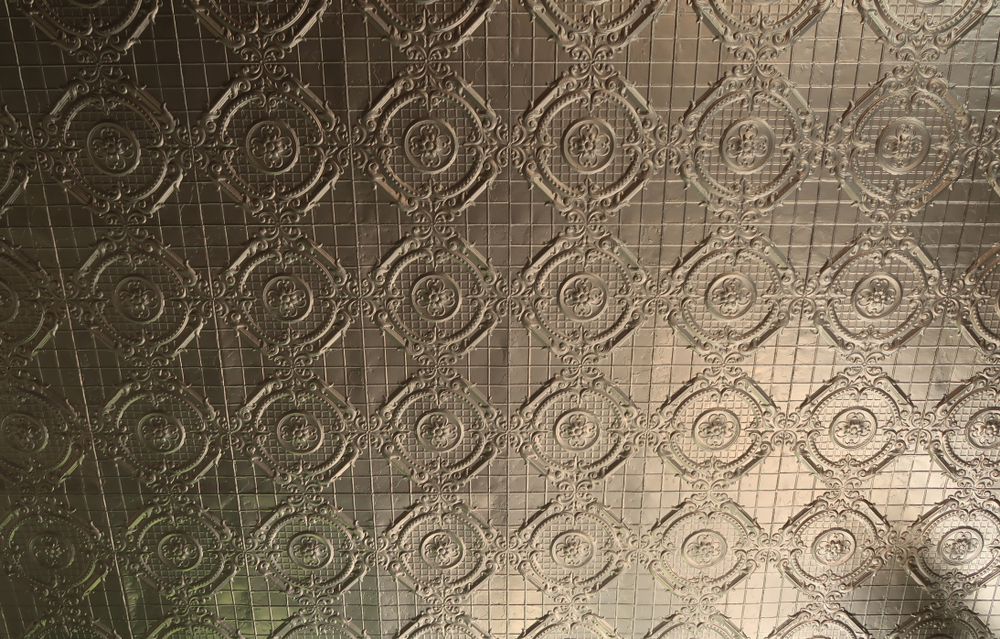 Tin ceilings are a kind of dropped ceiling that uses embellished tin. They add a vintage touch to any room.
This type of ceiling was originally used in the 1880s not just for design, but also as a means of fire prevention. Today, tin ceilings are thinner and lighter and do not have any fire prevention properties.
However, they offer lots of opportunities for customization and design, as they can come in many different colors and be embellished with all sorts of patterns. You can also opt for partial tin ceilings as a focal point or an accent to a dropped ceiling.
Choosing the Right Type of Ceiling
A ceiling is an important consideration when it comes to your home. There are different types of ceilings and, applied tastefully, each type will enhance the atmosphere or hide the faults of a room. Not only does it provide structural benefits such as acoustics, storage, and insulation, it is also a crucial design element that will serve to improve the space that's being decorated.