Windex Ammonia-Free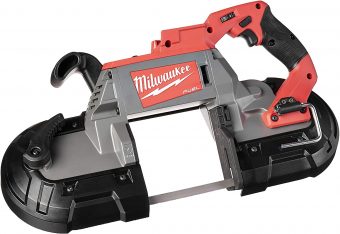 The Milwaukee Portable Band Saw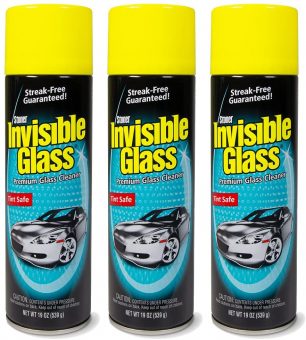 Invisible Glass Premium Glass Cleaner
Previous
Next
While window cleaning is one of those tedious household chores that we try to avoid for as long as possible, it is something that we have to perform again and again. After all, anyone with a child or pet in the home can testify that the need to wipe pesky stains and fingerprint smudges  from windows is an ever-present nuisance.
Honestly, it is amazing how dirty windows and glass surfaces can get! However, thanks to the cleaning supply industry, we have window cleaning solutions to ease our troubles. Using the right window and glass surface cleaner can make all the difference, leave surfaces shinier and clearer, and relieve unnecessary daily stress. These types of cleaners easily get rid of dirt, dust, oils, stains, and grease, making your life a lot easier.
To help you find the best window cleaner that would suit your needs, we came up with a list of the 10 best window cleaners available. We will also discuss how to choose the right window cleaner, their types, and the best way to use them in order to truly provide you with the best equipment to go out and eliminate future headaches.
Factors to Consider When Buying Window Cleaners
Type of Window Cleaner
Let's be honest: window cleaning is not high up on anyone's list of favorite chores. So, applying a window cleaning product should at least be made as easy as possible. There are three main ways window cleaners are applied: either with a spray bottle, an aerosol can, or pre-moistened wipe. Misting spray bottles are the easiest to use for a full house-cleaning, and wipes are easier for quick touch-ups. Foam sprays are best for precise applications or heavy-duty cleaning. For a full breakdown of window cleaner types, check out our full breakdown of the different types of glass cleaners.
Performance
How well a window cleaner cleans is one of the most important considerations to keep in mind. One that takes a lot of elbow grease or multiple applications to work is only going to stress you out. Even small homes typically have many glass surfaces or windows, so you'll want a powerful solution to make cleaning easy!
Ingredients
Like any other cleaning solution, window cleaner is made from a variety of chemicals and compounds. Ammonia, butyl glycol, isopropyl alcohol, and harsh fragrances are all common in window cleaners, and though safe when used carefully, some more safety-conscious buyers may want to avoid them altogether. We'll point out any potentially harmful ingredients that each product contains: but keep in mind that no glass cleaner is safe for consumption, so no matter what steps a manufacturer takes to keep its product safe, only use it as directed.
With all of this in mind, we're going to get into our picks for the best window cleaners around—but if you're still not seeing things clearly, feel free to jump down to our full guide to choosing the perfect glass cleaner for you and your family.
Top 10 Best Window Cleaners 2020
The Complete Guide the Best Window Cleaners
Do you have questions after reviewing our rankings of our favorite glass cleaners? We've gathered everything you need to know about windows cleaners and how to use them below!

What are the different types of glass cleaner?
All window cleaning products come in three basic forms: liquid, foam, and wipes.
Liquid. This is probably the most familiar type of window cleaner for everyday use. Most liquid window cleaners are sold in spray bottles, ranging anywhere from 19 to 32 oz in size. These should be stored right side up to avoid liquid running down and dripping. The best way to clean windows with liquid cleaner is by misting it onto a cleaning cloth (preferably microfiber). If you need a simple yet effective liquid spray window cleaner, the Windex Ammonia-Free is an excellent choice.
Foam. Usually, foam window cleaners come in aerosol cans. Foam cleansers are extra-strength products that are specifically designed to effectively tackle the hardest glass grunge. With a foam window cleaner, you don't need to worry about the cleaner dripping down and leaving nasty streaks. This allows you to spray the product directly onto the glass. The Invisible Glass Premium Glass Cleaner is a great heavy-duty foam glass cleaner.
Wipes. Window cleaning wipes are the product that would be ideal for a light and fast household cleaning. Because wipes are a use-and-toss product, they are very convenient for quick touch-ups. However, window cleaning wipes are definitely not as effective as other forms of cleaners for greasy and dirty surfaces. Our runaway choice for the best glass cleaning wipes are the Windex Glass and Multi-Surface Cleaning Wipes.
What ingredients should I look out for in glass cleaners?
Like any other cleaning solution, window cleaner is made from a variety of chemicals and compounds. Because these chemicals have different health effects and cleaning effectiveness, it might be a good idea to learn a bit about these substances before choosing a window cleaner. After all, it's important to make well-informed decisions when it comes to your home and family.
Also, since windows are a surface that is cleaned very frequently, it is essential to understand what goes into window cleaning products since you'll be exposed to them regularly. Here are a few of the potentially dangerous in window cleaners:
Ammonia – Ammonia is one of the most popular chemicals in the US, used anywhere from agriculture products to water purifiers. Because ammonia evaporates fairly quickly while preventing any streaks, it is included in most cleaners that we use at home. However, ammonia is very toxic, and overexposure can cause respiratory irritation as well as many other allergic reactions. It is dangerous to the point that it will require professional medical care if it comes in contact with the eyes. Most of the products on this list, including our top overall pick, are totally free of ammonia.
Butyl Glycol / 2-Butoxyethanol – 2- Butoxyethanol is one of the primary ingredients in many window cleaning products. It is a solvent that has a sweet odor, no color, and is extremely effective at removing any and all stains. However, as with any other chemicals, excessive exposure to butyl glycol is dangerous to people and was linked to anemia, chronic fatigue syndrome, and kidney damage. Most products we recommend are free of butyl glycol, but some of the heavy-duty glass cleaners do contain this chemical—if you are using something with butyl glycol, be extra careful to work somewhere with plenty of airflow and try to avoid breathing in the fumes or touching the foam without gloves.
What glass surfaces might need special cleaners?
Usually, you can safely use any type of window cleaner on different types of windows and glass surfaces. However, some might require you to look to special-formula cleaners.
Outside windows – For cleaning the outside of your windows, we recommend heavy-duty foam glass cleaners. The best product for this scenario is the Sprayway Glass Cleaner, but do note that its prone to streaking, so you may want to go over it again with a spray cleaner after you get the grime off.
Tinted windows – Tinted windows absolutely need extra care. Since ammonia can discolor tint, it is important to choose a cleaner that does not contain any. Invisible Glass Premium Glass Cleaner is one great option.
Gadgets' screens – Many people use window cleaners to clean the screens of electronic devices like smartphones and tablets. However, today, many electronics have screens that are made of plastic and not glass. These screens could be easily damaged by most cleaning products. So, to avoid discoloration, go with window cleaners that don't contain harsh chemicals such as ammonia or isopropyl alcohol. Instead, use products that specifically indicate they are safe for removing dust from electronic devices, like Hope's Perfect Glass Cleaner.
Should I use a microfiber cloth or paper towel with my window cleaners?
Paper towels are simply not the best thing to use when cleaning your windows. They can leave behind streaks and lint, making them inefficient and counter-productive.
The best thing you can use to clean your windows and other glass surfaces is a microfiber cloth. They are very absorbent, easy to clean after use, and more importantly, they prevent streaks. Another great thing about microfiber cloths is that they are very inexpensive and completely reusable!
How do I use window cleaners?
The way to use a product would depend on the specific cleaner that is being used. So if you are going with a spray bottle (the most popular form of window cleaner), then follow these steps:
First of all, before you even start cleaning, increase ventilation as much as possible. You can simply open the windows to let in the fresh air, or turn on fans to provide air circulation.
Read the instructions carefully.
Then, simply spray the solution directly on the surface or onto a soft microfiber towel. If you are using a towel or cloth, do not soak it in the cleaner.
Let the solution rest. Wait a few seconds and then gently rub the cleaner, without too much pressure. Then remove any residue left behind by wiping again or rinsing with water.
If you're a visual person, you may prefer to watch a video that goes through good window cleaning practices in detail.
Contact a medical professional immediately if any cleaner makes contact with your eyes or mouth, or if you experience any alarming symptoms after using the cleaner.
How do I avoid streaks when using window cleaners?
Even with the best possible window cleaners, you might end up with streaks. Here are a few suggestions that will help you reach the best possible results:
If using a liquid window cleaner in a spray bottle, try to stay at least ten inches back. If you spray directly on the surface, use even with layers of spray.
When you begin spraying, go for two to four sprays, moving evenly from left to right. Then, with your microfiber cloth, start wiping the solution left to right. Next, go back to clean one more time, this time going up and down. That second clean will help you to go over any missed spots.
It is also a good idea to have two cleaning cloths: one for cleaning and one for drying. Also, keep in mind that for the best possible results, your cloth should always be dry. So, if you notice that the cloth is getting damp, it is best to get another one.
Now You're an Expert on the Best Window Cleaners
You may have thought that that all-purpose cleaners are safe for any kind of surface, but your windows and any glass surfaces need to be treated with care and specially-formulated products. Now, you've got all the info you need to give your windows the best treatment possible, and maybe even turn window cleaning into your favorite, least-stressful household chore!