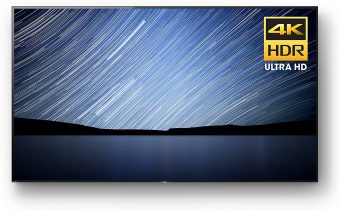 Sony XBR65A1E 65-Inch 4K Ultra HD Smart BRAVIA OLED TV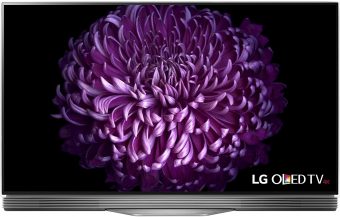 LG Electronics OLED65E7P 65-Inch 4K Ultra HD Smart OLED TV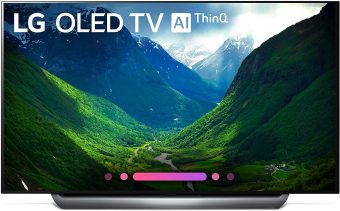 LG Electronics OLED65C8PUA 65-Inch 4K Ultra HD Smart OLED TV
Previous
Next
No home is complete without a good flat screen TV. You'd think shopping for such an appliance is easy but in reality, you may have to consider quite a few things. Since TVs don't come cheap, you should purchase the best flat screen TV for your home. Otherwise, you'll get stuck with an appliance which won't provide you with the viewing experience you want.
When it comes to selecting a flat-screen TV, there are several factors to think about. From the resolution, the size, the contrast, and more, you might get overwhelmed if you don't know where to start. We've made the task a lot easier by providing you with the information you need to make a smart choice. Read on to learn about flat screen TVs along with some of the best products available now.
Features to consider in Good Flat Screen TVs
Resolution
Flat screen TVs have different resolutions for you to choose from. First of all, there are HD TVs which either come with a 1366 x 768 pixel or 1920 x 1080 pixel resolution. Nowadays, it's advisable to get full HD TVs with a higher resolution.
Then there are 4K and Ultra-HD TVs which have a higher resolution. This means that you can enjoy a more detailed picture. Generally, 4K TVs are better at upscaling HD videos but either require more storage space and bandwidth. Finally, there are HDR TVs which are the most recent. They will provide you with excellent levels of visual fidelity and provide you with superior viewing experience.
Refresh rate
A TV's refresh rate refers to the speed at which the panel can refresh the image. A higher refresh rate will give you smoother images while minimizing the blurring. Usually, a refresh rate of 60Hz is enough for watching TV shows and movies while a refresh rate of 120Hz is perfect for those who watch a lot of sports and play games.
Contrast
The contrast ratio of a TV refers to the difference between the brightest white and the darkest black which the panel can display. Although there's no standard way that manufacturers can measure this specification, the products usually contain the contrast ratio in their details. Just remember that a TV with a good contrast ratio may provide you with a more lifelike picture and viewing experience.
Budget
Finally, think about your budget too. You don't have to break the bank just to get a flat screen TV. There are affordable models available which come with some excellent features. Set a budget then choose a TV within that range and this will help narrow down your options.
The 10 Best Flat Screen TVs for Your Home 2020
Guide to Buying the Best Flat Screen TVs
We've reviewed some of the best flat screen TVs for you, and any one of these will prove to be a superior choice. When choosing a TV, there are some important factors to consider so that you enjoy all your favorite shows, sports and movies with the best viewing experience.
What important factors should you consider when buying a flat screen TV?
Screen size
Screen size is one of the most important factors to consider as you go through the different choices. A TV's screen size is usually measured diagonally, and they range from around 20-80 inches. Choose the screen size according to the space you'll place the TV in. If you plan to use your TV in a small bedroom, then go for a smaller-sized TV.
But if you plan to make the TV the focal point of your spacious living room, then you may go for one with larger screen size. There are no standard rules for choosing the screen size, but there are some factors which may come into play such as the visual acuity, field of view, and your own personal preference.
Viewing angle
Although TVs these days have a lot of improvements, a lot of them still have a viewing angle that's limited. This means that you can only have a great view of the screen if you're sitting right in front of it. But if you want everyone to be able to watch movies and shows, it's recommended to choose a model with a good viewing angle.
With such a TV, you can have a good view of the TV even while sitting on the side and still be able to watch everything that's going on. Also, a TV with a superb viewing angle won't lose the color accuracy, contrast, and make the images look dim or washed out.
Sound
If you want to have the best viewing experience, you should also consider the set's sound quality. This will complement the images on the screen especially if you watch exciting movies and TV shows. Consider sound features such as the bass, vocals, trebles, and the width and depth of the soundstage.
Type of flat screen TV
Finally, consider the type of flat screen TV to get. There are various types of TVs out there, and they all work in different ways. They all have their strengths and weaknesses, so you should learn more about them to make a better choice.
LCD a standard type of TV that's relatively affordable. Although not very popular anymore, you can still find some great LED TVs with advanced features. Direct LED TVs come backlit with LEDs right behind their screens. This feature allows for localized dimming to improve the contrast of the images directly. Such TVs are also more efficient in terms of power and have a wide color range.
With Edge LED TVs, the manufacturers mount the LEDs along the panel's edges. This allows for a slimmer profile, and it also offers superior levels of contrast. They're also cheaper than Direct LED TVs. OLED TVs have different backlighting because the current passes through an emissive and electroluminescent film.
This provides more intense colors and higher contrast. It also enables the screen of the TV to be more flexible and thinner. There are also Plasma TVs which are more superior than LCD in terms of color and contrast accuracy. However, they aren't as common as the other types, mainly due to the large bodies and high power consumption.
Final Verdict
Each home must have a great TV which is why televisions are one of the most popular appliances in the world. If you want to get one for your home, there's a lot to consider. We've reviewed some of the best flat screen TVs available now, and you can choose any one of them.
But before you make your choice, think about what you need and what you want in a TV. Nowadays, there are different models available, and they're all in competition with each other, especially when it comes to their features. Once you've decided what you want, then you can start looking at the specifications more closely.